Skip Navigation
Website Accessibility
Notions
The notions at Wooden Gate have been expanded to include the complete line of Quilters Select products by Alex Anderson. That means you can choose from rulers, cutting mats, rotary cutters, blades and stabilizers made for quilters by a quilter.
Our Thread Collections:


Aurifil -
40 weight and 50 weight Cotton threads in 40 colors including the popular variegated colors.
Finca -
Perle Cotton 8 and Perle Cotton embroidery floss.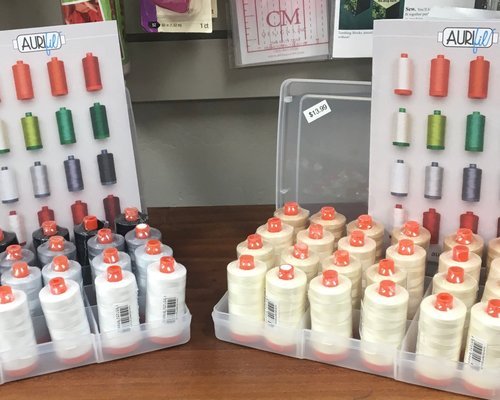 Quilters Select -
60 weight Cotton / 80 weight Para-Cotton Poly. Pre-Wound Bobbins(80 weight) in 40 colors for all top bobbin loading machines and Bernina Class 15 bobbin machines.